For my second holiday this summer,I went to Izmir and Cesme on the west coast of Turkey.I have been back for about a week now, but I have only just got the time to post about it!
Anyway we chose to take the ferry to Bandırma first, It's a lovely town on South Marmara, and then we took the train.There was nothing much interesting on the ferry so I leave you with the photos we took of the old steam engine...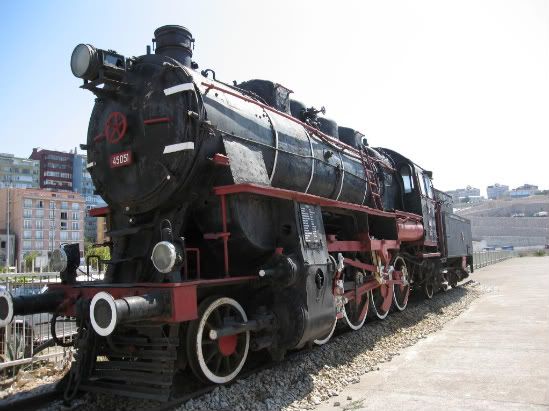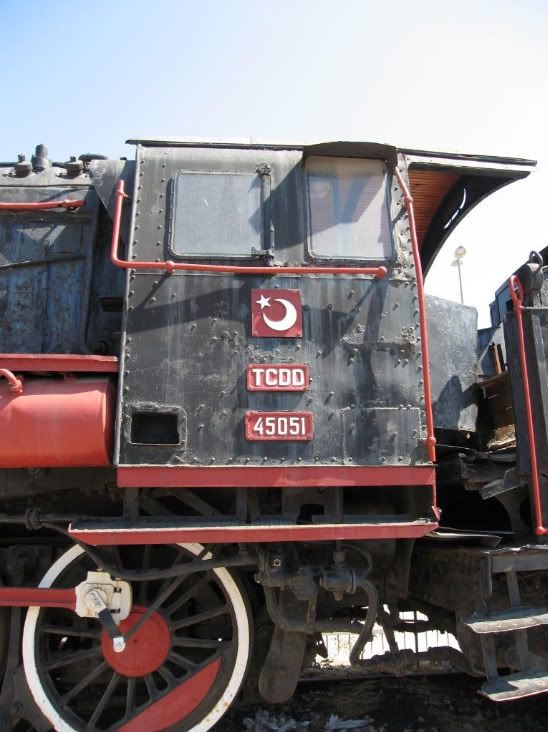 On this photo I am wearing a dress with a Roman pattern embellished on it which doesn't show much...It's a great one though...I have a funny expression on my face because of the angle the photo was taken from...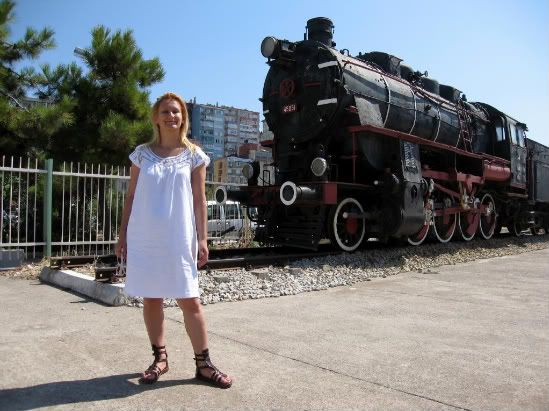 The first place we went sightseing in Izmir was the famous clocktower.I read on a plate nearby that it was partly built by the money donated by the people of Izmir.We couldn't do much sightseeing during the day due to the horrible heat and humidity, It's much worse than we have it here in Istanbul, so all we did was to walk from Konak to Alsancak.(Two main districts in the center.)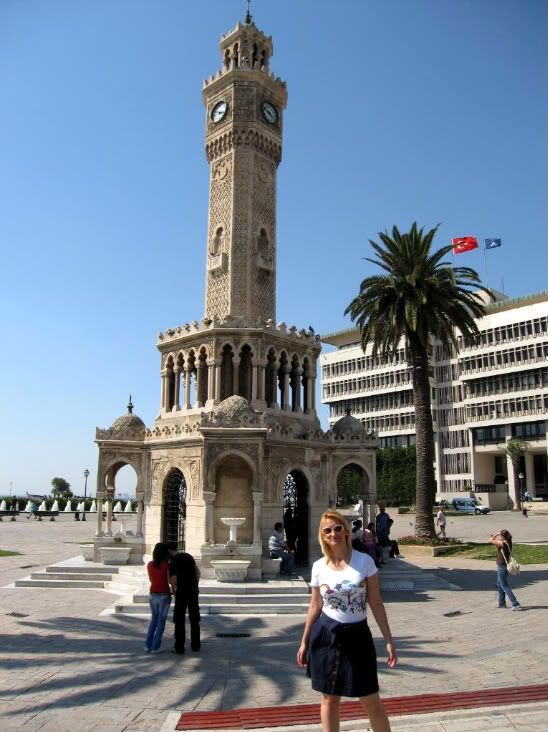 There really is a strong resemblance with Thessaloniki in Greece by the way.We saw some Greek tourists too...The Greek name of the city is Smyrna, which is now used by a city in Georgia.
When we went into this street though my bf told me it looked American because of the palm trees and wide streets...
Sea view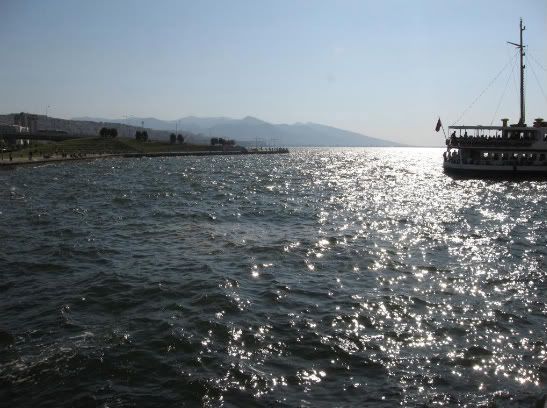 Food is very cheap in Izmir.You almost pay half of what you wou would pay in Istanbul.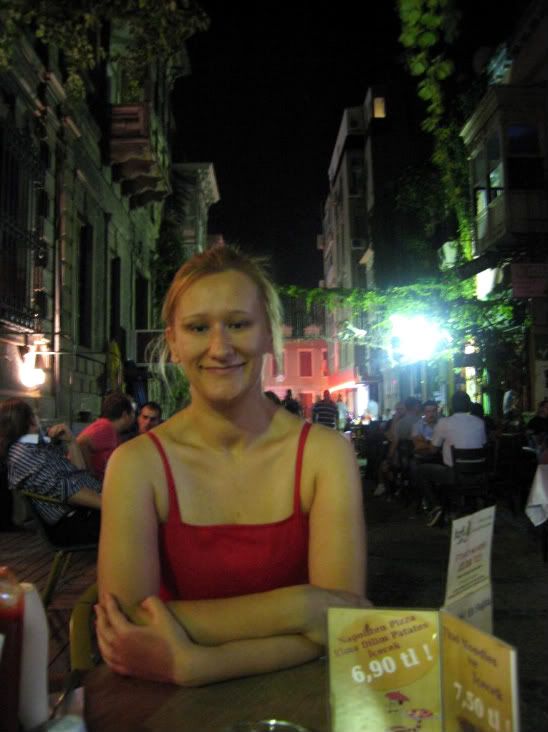 My Bf made me realise the graphics on the menu ad thingy looked quite vintage inspired...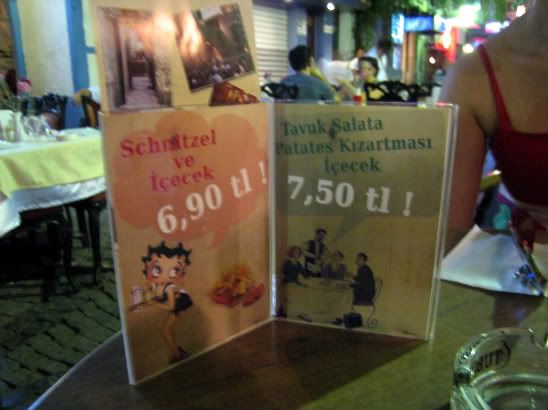 Cesme is a peninsula an hour away from Izmir.It has very clear waters and one of the nearby towns is famous for having one of the best shores in the world for windsurfing...
It overlooks the island of Chios, so it has a lot of delicacies with mastic, especially icecream and cookies.(The Turkish name of the island translates as "Mastic Island".
It's also where some of the most famous Turkish captains in history came from, so you see a lot of statues.
Here are a couple of pics of mine taken in Cesme: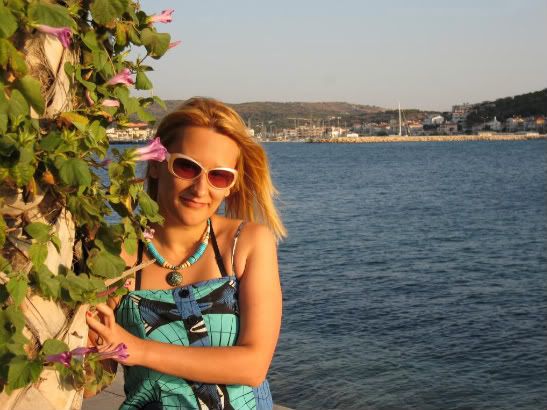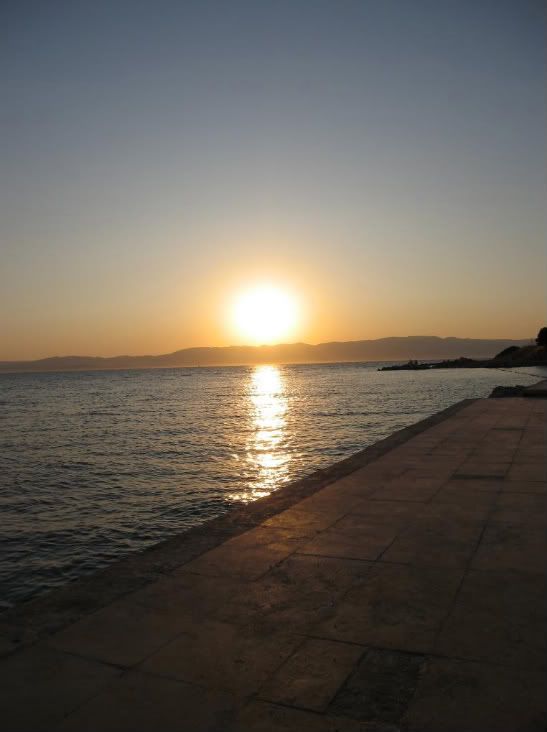 Sorry for my indecisiveness, but I like them all!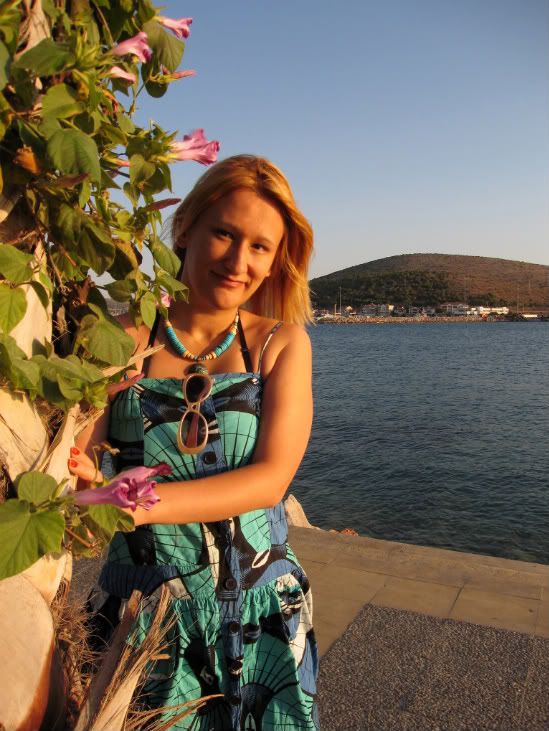 I had had my photo taken with the same dress around the same place last year too, it was beautiful but turned out to be a bit too grainy so I tried to recreate it this year!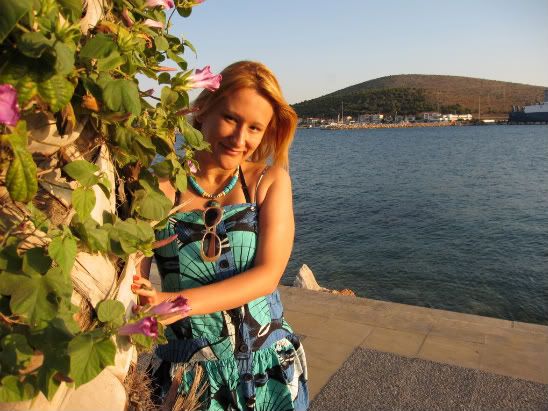 This is a dress my mum bought at the start of the Summer from a shop I had not been buying from for over 6 years at least!Anyway, I think with this dress, they somewhat outdid themselves!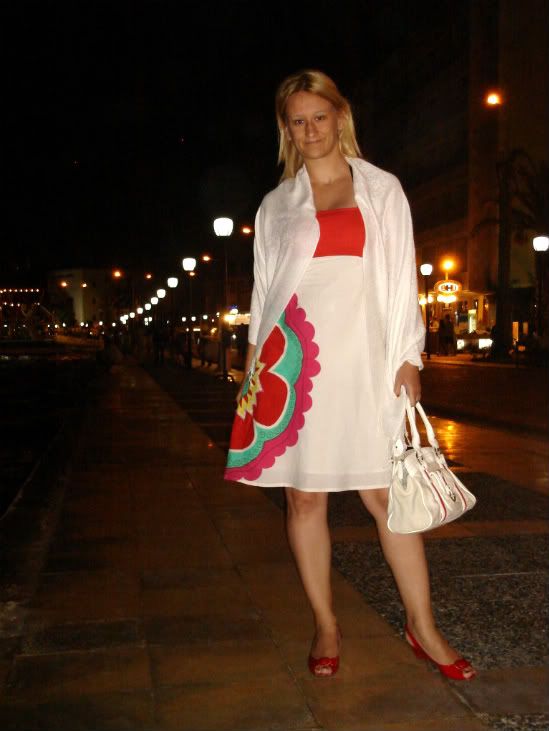 Photo before I left Cesme:
Photo in front of the Statue of Revolutions in Izmir, we stayed there for a night more on the way back...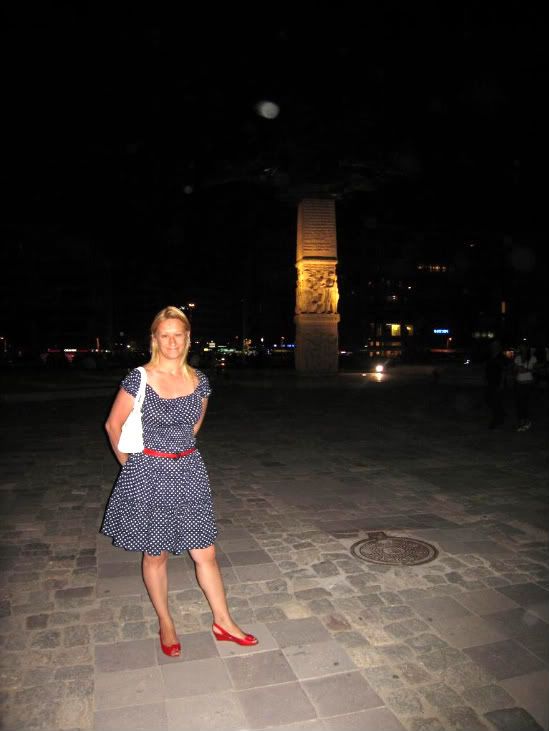 A photo I like, My Bf took it...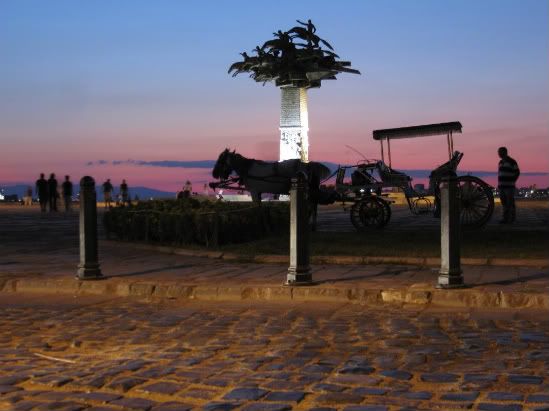 Sorry it's been a very long post, bu I don't post very often so that should make up for it! :P