I have been meaning to share photos of my latest obsession when it comes to shoes for a while now,and it looks like it would be quite pointless if I don't do it now as it will be all about boots soon!
A shoe retail chain released some flamenco shoes recently, and I can't stop buying them!I am just in love with all the details and especially the spool heels!I am not someone who will usually buy more than one pair from the same line, but these ones have a hypnotising effect!
I went on the net and saw very similar shoes on online flamenco stores, some models almost felt like rip offs but it's still great to have these lovely shoes at a store nearby and get them without having to pay shipping!
I want to first share the photo of my wardrobe staple of this Summer!I wore it with so many differnt outfits and couldn't get enough! It works like magic!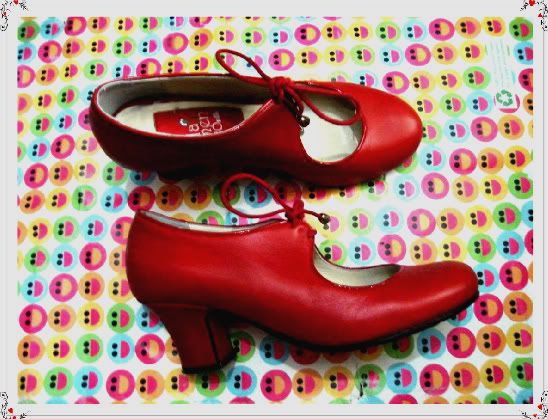 I was also very lucky to get these ones,because they only produced one series of the colour red, I hadn't seen this model in red before in any branch nor did I see it afterwards,on nobody else either!
So I liked the red ones so much, I decided to get two more pairs when the shoes went on first sale!This pink ones are so cute, I haven't worn them so far, the things I want to wear them with are more for cooler weather...So I am keeping them for autumn days - with no rain- hopefully...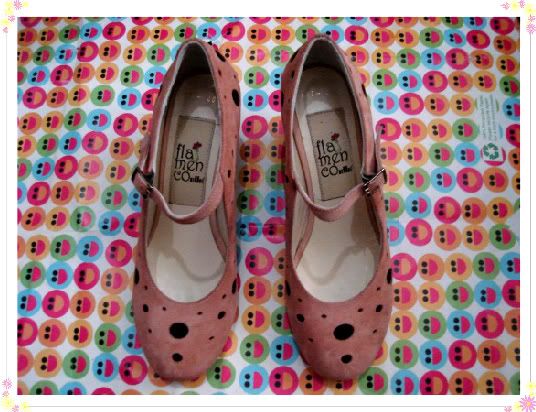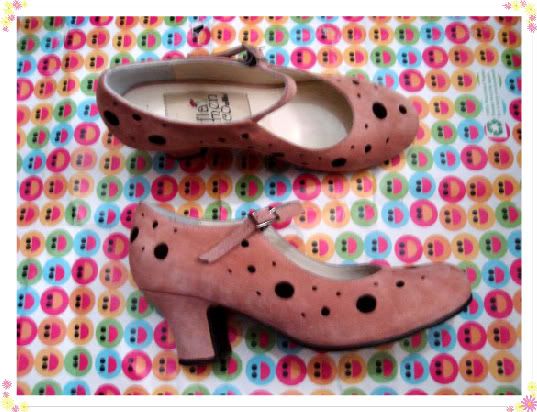 And blue ones as well! I have worn them almost as much as I wore the red ones! They work great with most of my skirts!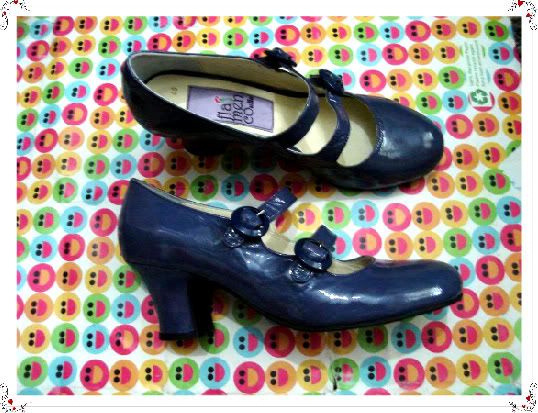 Another thing about the shoes were the gorgeousness of the boxes!So I couldn't do without showing a picture of one!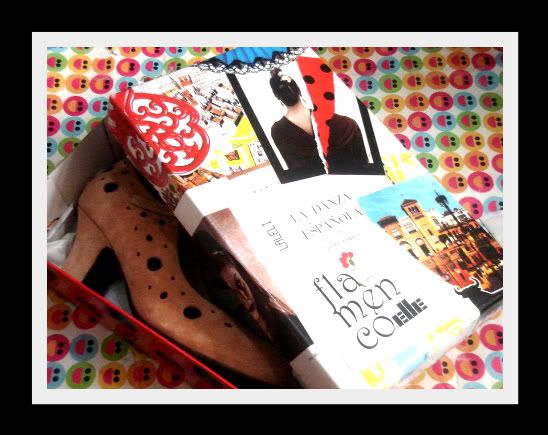 Unfortunately although I have this many pairs, I only have just one box intact,I was given a different box when I sent one for stretching and I got only one half of the box with the design when I had the pink ones brought from some other branch! :(